We Promise You The Sailing Vacation of a Lifetime!
There is no cost to you for our service!
Virgin Island Sailing® has been arranging quality sailing vacations and yacht charters
in the Caribbean, Mediterranean, South Pacific and other amazing worldwide destinations since 1978.
We are the world's premiere yacht charter broker and our job is to find you the perfect charter yacht, anywhere in the world, and at no cost to you!
"Once again VI Sailing did an excellent job with our charter planning and procurement!
If you're looking for a charter concierge service you're are at the right place.
The VI Sailing team will make sure your trip is trouble free!"
– Terry Osborn, April 2021
FIND YOUR PERFECT YACHT CHARTER –>
Are You Ready For the Adventure of a Lifetime?
Virgin Island Sailing® has been delivering world-class yacht charters and sailing vacations in the Caribbean, Mediterranean, South Pacific and other amazing worldwide destinations for over 30 years.
We understand the sailboats, catamarans, motor yachts and luxury yachts that we recommend to clients are key to a successful holiday experience. Every time!
We partner with all the reputable charter companies and crewed yachts and therefore have the widest selection of yachts for you to choose from.
Whether you are cruising with a few close friends or multiple families, the experts at Virgin Island Sailing® will create the most memorable sailing adventure that is catered to your preferences. We are known for delivering the vacation of a lifetime!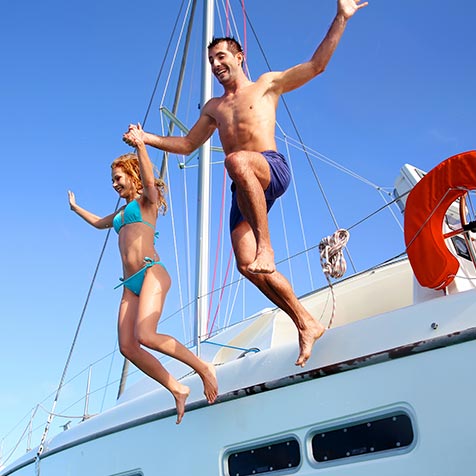 The World's Premiere Provider of Yacht Charters and Sailing Vacations
A Unique and Life Changing Experience
If you are looking for a vacation that truly allows you to unplug and unwind, and have fun while doing it – a yacht charter vacation is perfect for you!
Cruise the ocean while enjoying the privacy of your own vessel, as a romantic retreat or an adventure shared with family and friends, or make new friends on the journey.
Have you dreamed of vacationing where there are beautiful turquoise blue waters, picturesque anchorages, sparsely populated islands, tropical fish galore, and spectacular endless sunsets?
You've come to the right place.
Let Virgin Island Sailing® make your dreams a reality aboard the finest yachts available worldwide.
Yacht Charter Vacation Experts, Celebrating 30+ Years!
Virgin Island Sailing® is a household name in the yacht charter industry and offers prompt, friendly service and expert advice on bareboat and all inclusive yacht charters.
Our partnerships include all the reputable charter companies including The Moorings, Sunsail, Dream Yacht Charter, Navigare, Virgin Charter Yachts, plus many more!
We also partner with reputable crewed yacht management companies to ensure we only recommend the best yachts and crews in the industry.
We share accurate, first-hand information and extensive local knowledge to ensure no unexpected surprises await you on your sailing vacation.
Whether you're planning a luxurious all inclusive yacht charter with a crew, a bareboat sailing vacation, a catamaran charter, a mega yacht charter or a superyacht charter, you'll get the best value, the most comprehensive selection of yachts and unsurpassed service through Virgin Island Sailing®.
Worldwide Destinations
Yacht charters with Virgin Island Sailing® are not exclusively in the British Virgin Islands (BVI). We offer vacations throughout the entire Caribbean and Americas – Belize, St. Martin, Grenadines, Bahamas, Florida, Mexico and more; the Mediterranean – Greece, Croatia, France, Italy, Spain and others; and exotic locations such as the Seychelles, Maldives, Indonesia and Tahiti.
Each of our 30 destinations has its own appeal, from short distances between islands to longer passages, and from superior scuba diving to historical monuments.
No matter what adventure you're looking for to compliment your yacht charter vacation or what season you are planning to take your holiday, our Charter Experts can assist you in finding the perfect destination.