Overpacking is a common mistake when going on a Crewed yacht charter vacation. Most Crewed yacht charters are inclusive of meals, bar and toys, which means you only need to pack your personal items! You will be in your bathing suits, cover-ups and beach sandals almost the entire time, so try your best to keep your packing to a minimum.
Clothes Packing Guidelines for a One-Week Charter:
2-3 bathing suits and cover-ups/wraps
2 comfortable pairs of rubber-soled sandals and shoes
Water shoes (optional)
1 pair of sneakers with two pairs of socks
3-5 outfits (We know this doesn't seem like enough, but it is)
Underclothes and Pajamas (you can be the judge on this)
Laundry facilities are available in a pinch, but may require going off your itinerary.

Storage space is limited on board, so bring soft-sided luggage or duffel bags if possible, which can be stowed easily. If you prefer not to bring soft-sided luggage, you can unpack your suitcase and push it off to the side of your cabin.
Occasionally luggage is delayed so we recommend packing a few essentials in your carry-on bag: valuables, some toiletries and a swimsuit.
Remember to put one outfit aside for your flight home.
Be sure to abide by current airline guidelines pertaining to carry-on items.
We recommend leaving your hair dryer at home, and bringing minimal makeup. If you want to have a hair dryer or an electric shaver, check the electric outlets on the yacht specs.
We recommend not bringing too much jewelry.
Money: Visa and MasterCard are widely accepted if you choose to have any meals at local restaurantes. You will need cash for taxis and you may need cash for the crew gratuity (industry standard is 15% – 20% of the charter fee) – we will advise you the forms of payment accepted for gratuity for the yacht you book.
(Looking for Bareboat Charter Packing Tips –> Click Here)
Additional Items to Bring:
Important Documents: ID / Passports, COVID-19 test results or other protocol related documentation COVID-19 Travel Updates
Beach bag
Toiletries, including a good moisturizer/lotion. The crew will let you know if they have toiletries on board.
Medications (Please note that medical marijuana is not permitted in most destinations).
Sun Protection: Sunscreen (not oil-based), SPF lip protection, sun glasses and hats.
The crew will let you know if they already have sunscreen on board.
Camera or Phone Camera (consider purchasing a waterproof case and / or a case that you can use to take underwater pictures)
Your favorite playlist. The crew will also have a good selection of music.
Chargers for electronic items.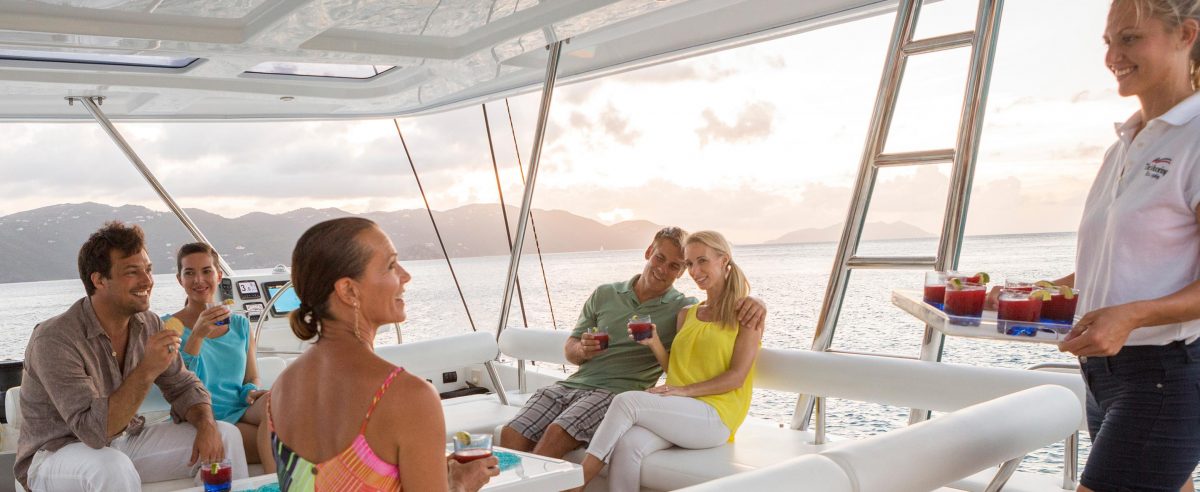 Most Important Tip:
Relax and have a great time!